A recent article published in the Wall Street Journal shows us that the most common distraction in the workplace is always lurking around the corner.
The article answers the age old question, "What interrupts me the most from my work?" And to our surprise, the answer didn't have anything to do with those hours spent watching silly cat videos.
In fact, the most common interruptions in the workplace actually come from your fellow employees. That's right, your comrades, neighborinoes and cube-buddies, actually steal more time away from your productive day than e-mail, phone calls, texts and web browsing combined.

The article references a 2011 study featured in Organization Studies, which found that the average person is interrupted about 20 times per day by their co-workers – totaling to about 91 minutes of your workday. Coupled with recent research findings that suggest frequent interruptions can lead to more stress, errors in your work and require you to spend even more time – as much as 25 minutes – refocusing, can we really afford to be interrupted so many times?
The answer is no!
Protect Your Time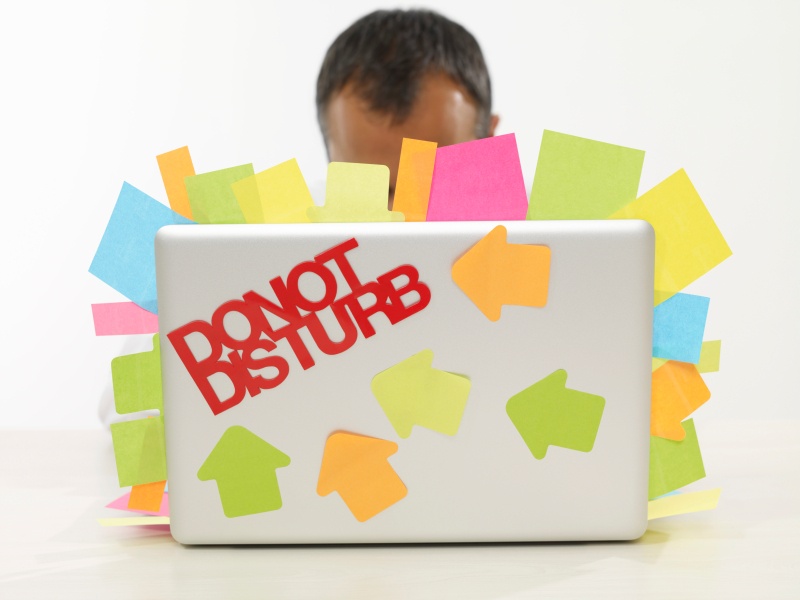 The ONE Thing teaches us that in order to live the largest life possible, we need to be able to block and protect focus-intensive time from our day to work towards our ONE Thing. For example, to get an extended period of focus, we barricade our entrances – whether with a ONE Thing door hanger or a simple shower curtain. It may take a little time, but eventually coworkers learn that this means you are unavailable and leave you be. As it says in the book, build your bunker – including provisions – so that you don't have to leave your work zone until your time block is over. You'll be surprised how quickly things can change.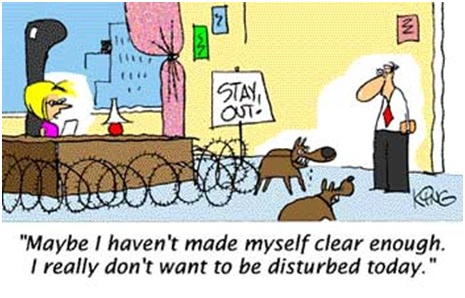 And, if you find yourself struggling to meet the deadlines associated with your goals or even start a building a new one, join the 66-Day Challenge and use My ONE Thing to easily carry out the plan to build new habits.
We understand that a bad habit can be extremely difficult, so go out and find an accountabili-buddy, and work on dropping your habit together. Keep track of your progress with My ONE Thing, and remember to talk to your accountability partner daily for support.
Simply thinking big won't get us to where we want to be, we also need to dedicate time of intense focus to actions that will end with big results!
Image Source: KWRI Staff and WSJ
Original Source: http://www.the1thing.com/small-business-advice/top-interruptions-at-work-may-surprise-you