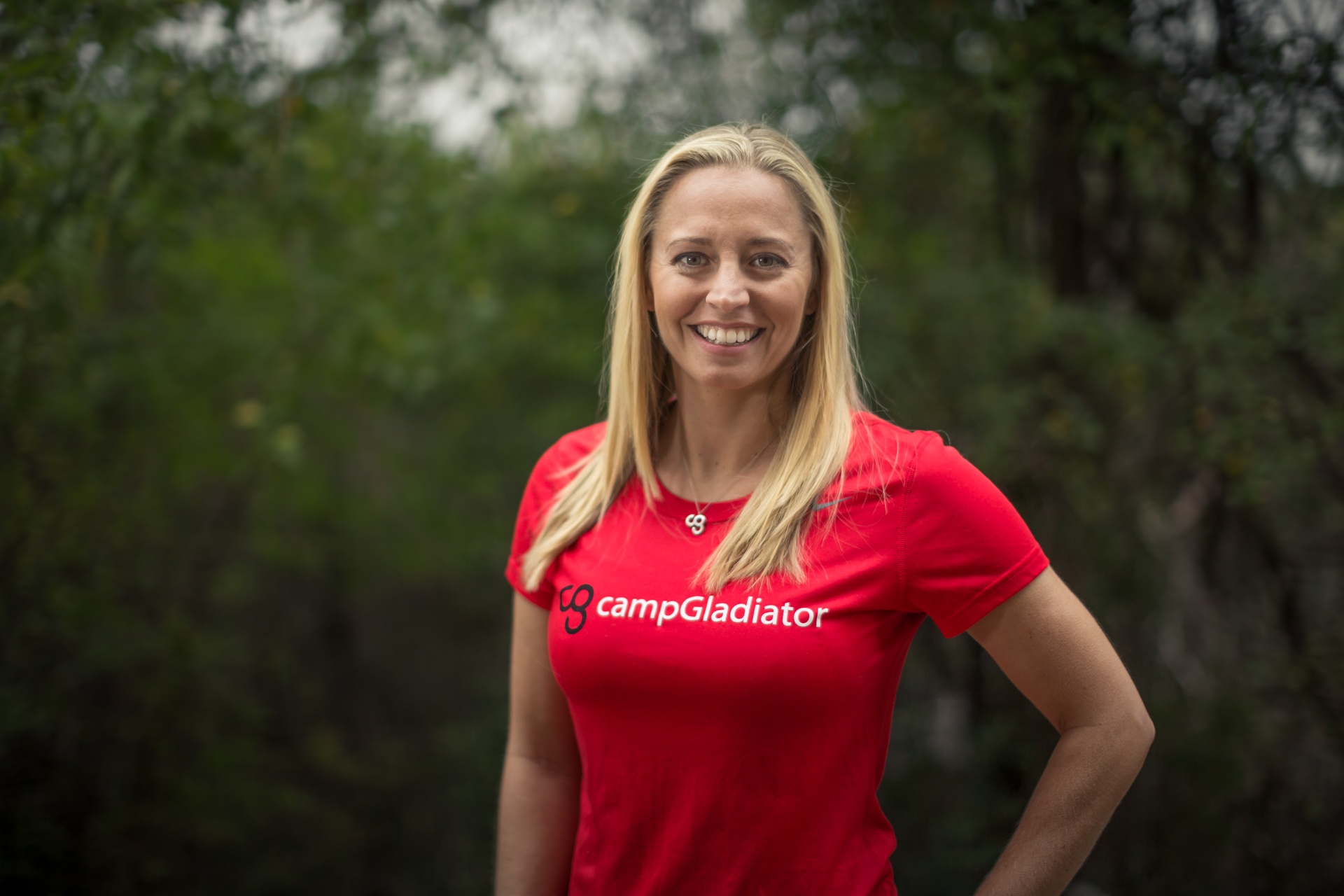 Special guest Ally Davidson, a former American Gladiator Champion and co-founder of Camp Gladiator will be joining ONE Thing co-author Jay Papasan tomorrow for this month's featured webinar.
Ally's story begins the morning of her wedding day, where she snuck out of her house to audition for American Gladiators at a local gym. After a successful plea with a producer to let her cut a line of thousands of gladiator hopefuls and a quick workout, she and her husband, Jeff Davidson, were later selected as contestants. While her husband was knocked out of the semifinals, Ally would go on to take home the gold and a $100,000 cash prize.
Mulling over their options on what to do with the money, the husband and wife duo eventually landed on using their publicity and earnings to start a new business venture called Camp Gladiator that focuses on group exercise and adventure based fitness. The company has become a great success, bringing in millions in annual revenue and expanding to ten locations spanning across five states.
As we look forward to 2016, it's important that we get our minds and bodies ready for the challenges and opportunities that lie in store for us. From sleep habits to exercise routines, Jay and Ally will walk through the ONE Thing you can do for your personal health to prepare for the year ahead. The webinar will be taking place tomorrow afternoon and spots are limited, so be sure to click here and register for the event in advance!